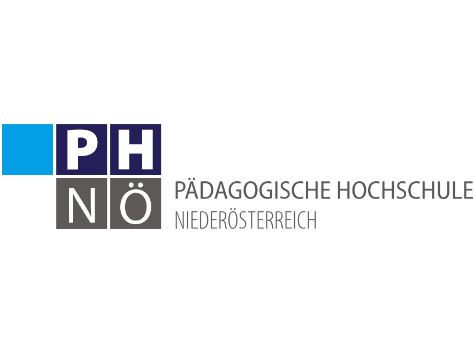 Austria
The University College of Teacher Education in Lower Austria (Pädagogische Hochschule Niederösterreich) educates and facilitates responsible research for all teachers in the province of Lower Austria. Currently, about 1,500 student teachers and about 16,000 in-service teachers are enrolled at the university, which offers programmes at BA and MA level for elementary, primary, secondary and special needs teachers.
Implementing the Austrian programme "NEW Education for Teachers" (PädagogInnenbildung NEU), the university focuses on individualisation of instruction and competence for multiple educational orientations, quality management, continued improvement of the qualifications for future teachers, as well as cutting-edge development of pedagogical education to include aspects of gender.
In cooperation with the Viennese universities and other tertiary partners, the University College of Teacher Education in Lower Austria ensures that teachers can easily and fulfil the task of accompanying and educating learners from the elementary through secondary level. To "renew" is to "raise up," not to overthrow: Those who teach new things need old knowledge.
In humanistic and holistic context, the University College of Teacher Education in Lower Austria wants to pay special attention to the following aspects of development for the core areas of the educational mission, which goes beyond the goal and achievement plans:
Research-based development in teaching quality and innovation as well as cooperation with national and international tertiary education programs

Data- and evidence-based life-long learning (LLL) as a marker of educational success (as a social dimension of pedagogy) in regional, national, and international contexts

Promotion of leadership culture as a genuine instrument teaching development, with an emphasis on external, internal, school type-specific and culture-related transitions

Implementation of elementary pedagogy in educational tasks

Inclusion as a response to the expectation of self-efficiency for each child in such a way that she or he is empowered to positively influence the quality of her or his own world relationship, based on our common ethical mandate to care for humanity

Development and promotion of migration pedagogy and communication as a school, which means a location-based response to the social challenges in Europe as a continent of immigration

Responsible digitisation educational tasks in the classroom and in the living environment of pupils
The University College of Teacher Education in Lower Austria is a network that is open for innovation and development for the future of learning. To this end, we cultivate dialogue that encourages innovation and challenging discourse. It is our duty and pleasure to create a university setting of communicative rationality, where we proactively explore and recognise the actions and hopes of those people to whom our professional work is directed - the students and teachers, as well as those structurally and legally responsible for the Austrian education system - and to be able to share responsibility with them within our framework of a jointly developed plan.
We strengthen education and schools as places of security and growth, not as experimental laboratories. We promote spaces of encounter and mediation, to create "student universes" with the focus of multiple perspectives across subject matter.
The University College of Teacher Education in Lower Austria has experience in the implementation of European and Fulbright grants, as well as nationally funded research and material-production projects.
The college has a thorough quality assurance programme and holds the ISO 29990 and 9001 certificates of Austria Quality.