Multiplication Event in Budapest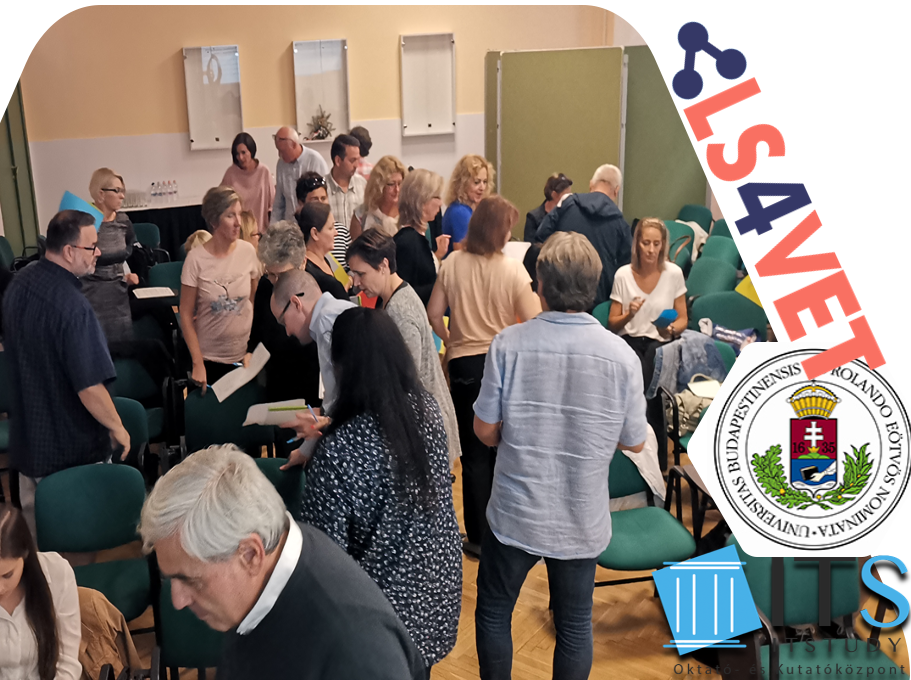 The first multiplication event of the LS4VET Erasmus+ project in Hungary was organised on 16 September 2022 at the ELTE Faculty of Education and Psychology with 44 participants. 30 teachers and school leaders from 16 Hungarian VET schools attended the event. Participants arrived from all over the country, from eight cities: Budapest, Győr, Balatonfűzfő, Gyula, Mátészalka, Mosonmagyaróvár, Szekszárd, Vác.
The objective of the event was to present the LS4VET Erasmus+ project and the teacher training programme called "Lesson Study for VET (LS4VET)", and to launch the LS4VET course in Hungary with introductory lectures and interactive workshops. The participants were asked to work individually and then in teams to develop and present a topic they would be interested to start a Lesson Study on in their school.
The e-learning course is now available free of charge to around 30 Hungarian VET teachers and will run from 19 September 2022 to 20 January 2023.